Our history
History
The story of Sätila of Sweden begins already in 1896 in the small village Sätila. The company was founded by Johannes Nilsson and in the beginning the production consisted woven fabrics made of linen and cotton. These were made on simple machines by women living on farms in the nearby area. The woven fabric was sold to stores, mainly in Gothenburg. Around 1910-1920 the company started to knit instead of making woven fabrics.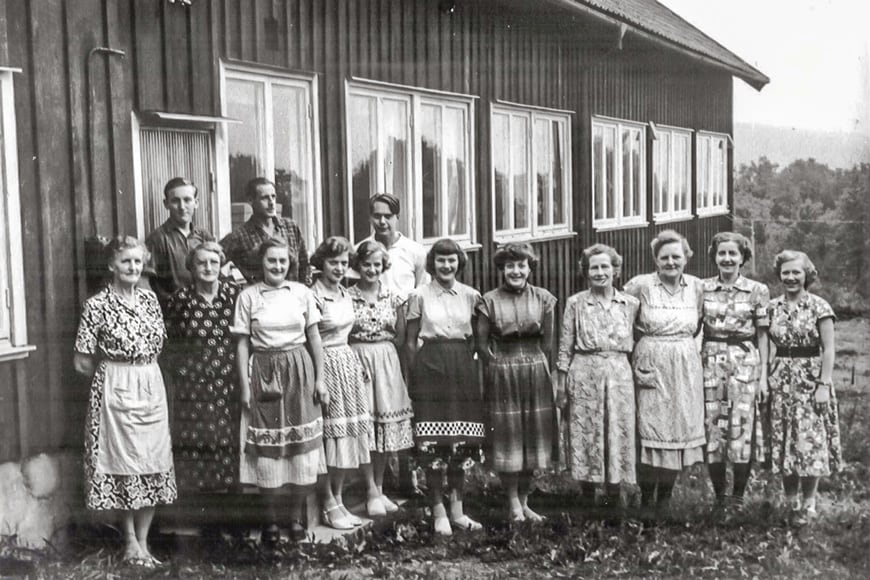 Nilssons trikåfabrik
The business continued on a fairly small scale until 1943 when Johannes son Kjell Grebelius took over. Around the 1950's, the factory got its official name, Nilssons Trikåfabrik, named after Johannes Nilsson. During this period, a few years after the end of World War II, the opportunities to buy machines and machine parts became easier and they could import them from Germany. It was bought and transported from Fjärås to Sätila across the lake Lygnern by steamboat. The village road was served by horse and carriage from Lygnevi (Lygnern's eastern shore, where the boat landed) to Grebbeshult with the goods.
The first beanies
With new machines in the factory, it was possible to offer other types of products, which gave the factory a big lift and development. Beanies, mittens, socks and sweaters started to be made. The company gradually grew. From the end of the 1960's, only beanies were knitted in the factory.
Beanies above all
The beanie has been our main product since the 1970's. It was by this time Swedish alpinists become superior in the sport. Fans started to request their equipment they used, and this was the moment everyone realized that the beanie is a significant piece of clothing. The alpinists original beanies were first knitted by their mothers according to a tradition. But since the request of the beanies was too massive the task had to be passed to someone that could manage the extensive production. It was our honor to take that challenge! The company changed its name to Sätila of Sweden in 1975.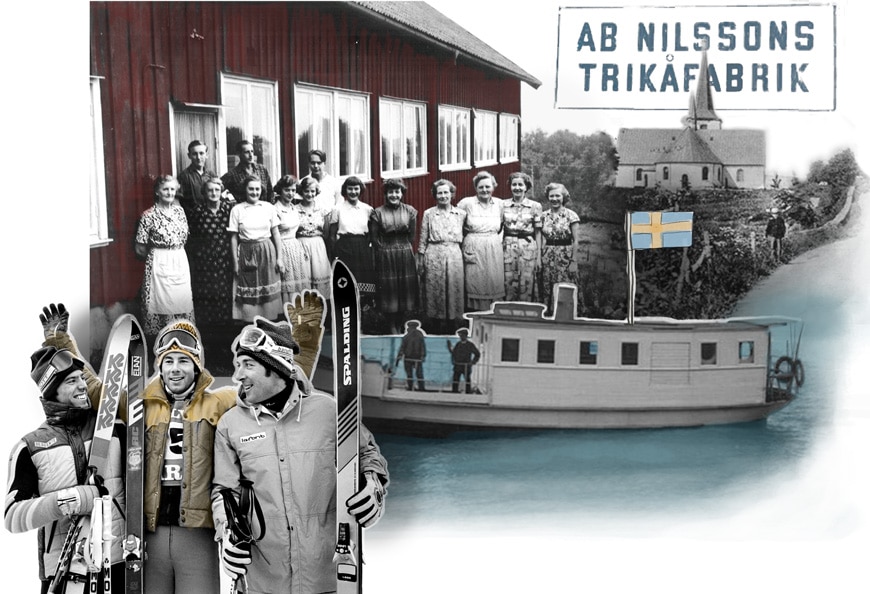 Sätila today
Sätila is today operated byt Kjells son Lennart Grebelius who is highly committed in the company.
The production remains in our buildings but we have modernized and is constantly developing new ways to produce to be in the forefront. All our beanies is designed and knitted in our factory hence the sewing is made by our partners in northern Europe.
Our foundation is built on sustainability but also exploring new techniques regarding design and function.
Same place, same tradition, same passion since 1896.
Do you have any questions or want to learn more? Don't hesitate to contact us here.