Our history
History
The story of Sätila of Sweden begins already in 1896 in the small village Sätila. In the beginning the production consisted of small aprons and towels made of linen and hemp that was harvest in Sätila. The small production was a way of living beside the hard work as farmers and the products was sold at markets around Sätila area.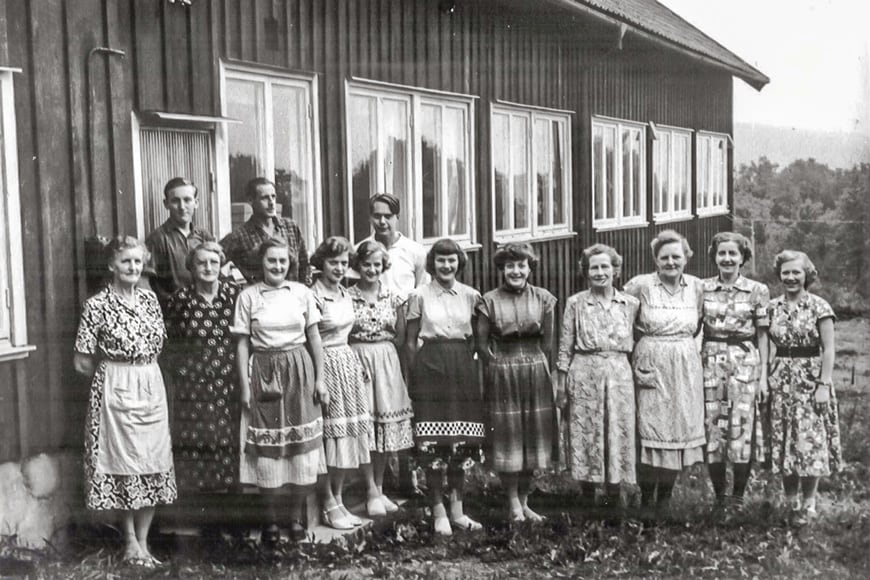 Nilssons trikåfabrik
In the early 20th century the factory took the name Nilssons trikåfabrik, named after Johannes Nilsson that took over his parents farm. Johannes started to develop the production and bought parts to the knitting machines and they were carried by steamboat over the lake Lygnern and finally with horse-drawn wagons to be put together in at Nilssons trikåfabrik in Sätila. It was at this time the true business of industrial knitting manufacturing took place in the town Sätila, for the very first time.
The first beanies
The business went on in a pretty small scale up to 1940's when the factory took over by Kjell Grebelius, the son of Johannes. After second world war machines could be purchased from Germany and other products could be produced in the factory. Now Kjell could soly focus on production and leave the farming. The assortment grew and more knitted products such as sweaters, mittens, scarves and beanies were produced.
Beanies above all
The beanie has been our main product since the 1970s. It was by this time Swedish alpinists become superior in the sport. Fans started to request their equipment they used, and this was the moment everyone realized that the beanie is a significant piece of clothing. The alpinists original beanies were first knitted by their mothers according to a tradition. But since the request of the beanies was too massive the task had to be passed to someone that could manage the extensive production. It was our honor to take that challenge! It was around the same time our company changed its name to Sätila of Sweden.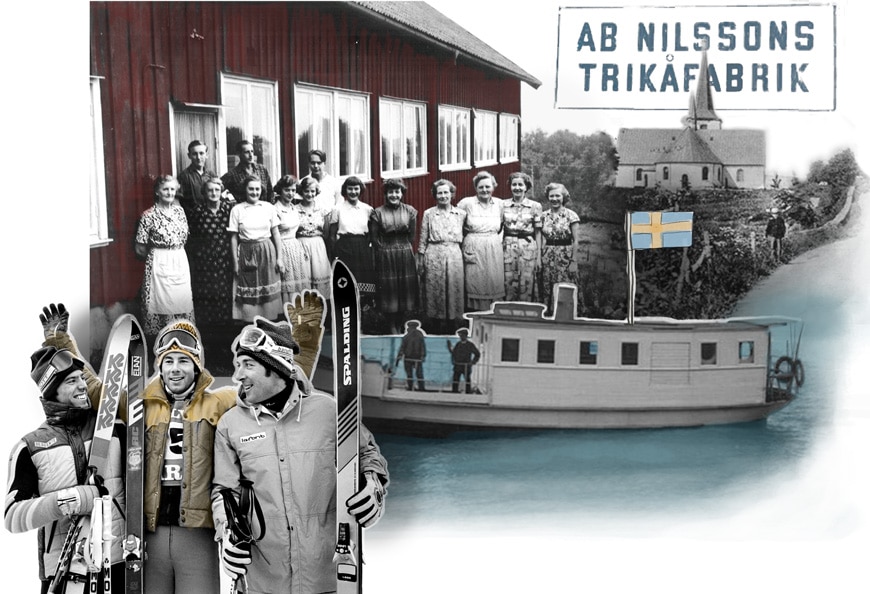 Sätila today
Sätila is today operated byt Kjells son Lennart Grebelius who is highly committed in the company.
The production remains in our buildings but we have modernized and is constantly developing new ways to produce to be in the forefront. All our beanies is designed and knitted in our factory hence the sewing is made by our partners in northern Europe.
Our foundation is built on sustainability but also exploring new techniques regarding design and function.
Same place, same tradition, same passion since 1896.
Do you have any questions or want to learn more? Don't hesitate to contact us here.