Knitted by
Knitted by
At Sätila we take great pride in our knitted products. A hat from Sätila is always produced with great care, unique knowledge and extensive experience. The people behind the knitting process are one of the key factors in making the perfect hat. Our "knitters", as we like to call them, have decades of experience and are experts in their field. On all our knitted products, you can find a small text telling you who knitted that specific one you have in your hand. Let us introduce Dennis, Mari, Janne and Lisbeth.
Dennis
He is a happy, nice and talkative soul who lives in Sätila, close to the factory. He has a great interest in hunting and therefore Rib hat is his favorite beanie, functional for outdoor use. Dennis took his hunting license in 1997 and ever since then he has not just enjoyed the nature but has also dedicated time and effort into making the hunting experience better in the areas around Sätila. If a chair goes missing from the Sätila head office, you can be pretty sure that it has ended up in a hunting tower nearby…
Dennis has worked at Sätila for about 30 years. During that time, he has knitted approximately 2,5 million beanies. That's really something unique only Dennis can brag about.
Mari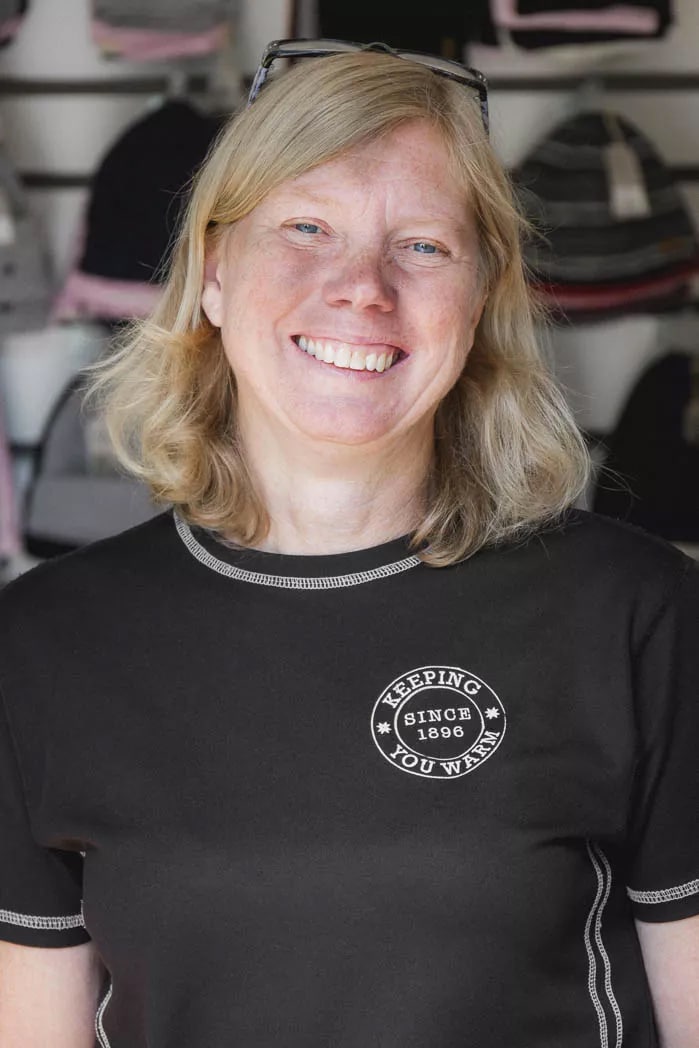 A happy and energetic person with a unique working position here at Sätila. She basically works with everything that is involved in the production to do. Sometimes she must be supervising the knitting machines and some other time help in the sewing unit. She knows how to do it all! Besides the work at Sätila, Mari has her own farm-shop next to her home. A cute store with focus on self-and locally produced products, you will be kindly welcomed by Mari and inspired by her uniquely selected products and design of the shop. Mari's favorite beanie is Grace with a lovely classic pattern inspired from our beautiful country.
Janne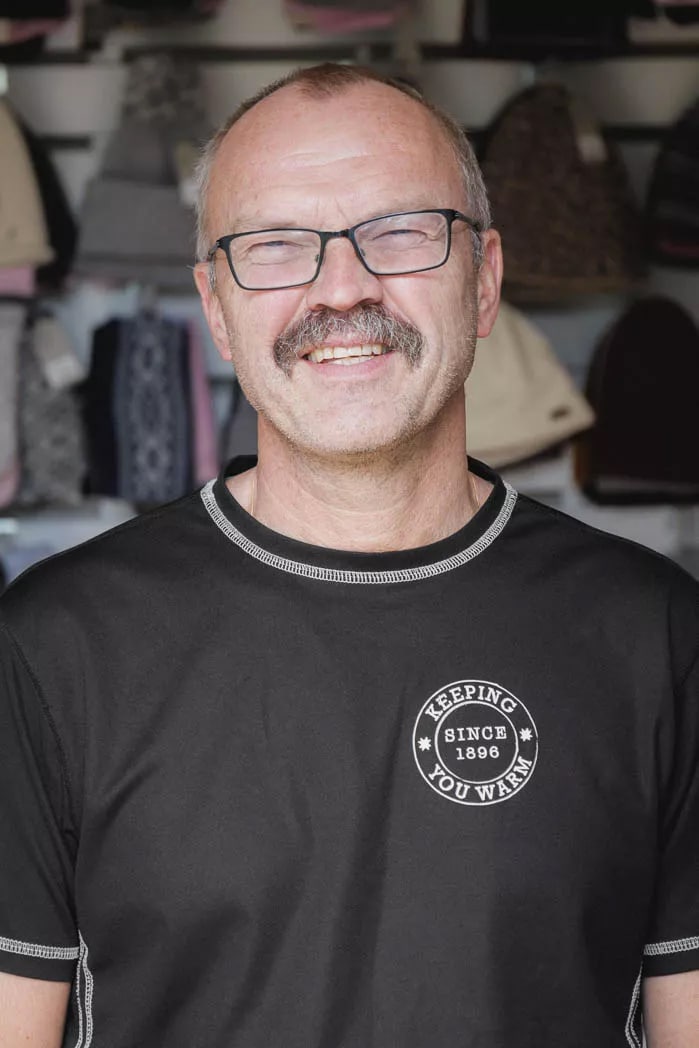 A cool and funny fellow who always ride his bike to work – not even the arctic cold will stop him and his 15 year old Monark. Therefore, it's not a surprise that his favorite beanie is Fors, that keeps him warm the cold winter morning on his way to work. Janne is also a morning person, being the first person at the Sätila head office every day. You can refer to the old tale "getting woken by the cockerel". But in Sätila, Janne is the one who awakes all the living things by starting the knitting machines here on the countryside. At Sätila he is our pattern maker and repairer, the key person between the designer's idea and finished prototype.
Lisbeth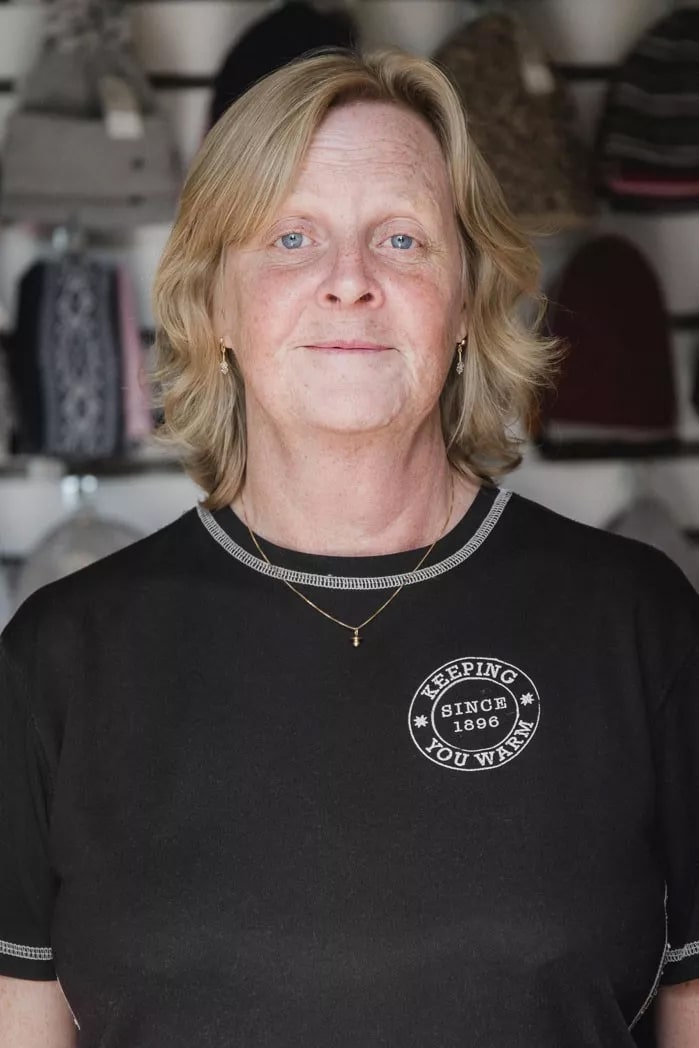 She lives just outside Sätila in her home called "Knottebo". Lisbeth has many years' experience in knitting and can with an easy hand repair our machines. Lisbeth´s baking skills is well known especially referred to baking "the best mocha cake in the world". Besides the carefully made cakes she's also a huge motorsports fan. Everything from motocross to rally is of interest to her and her husband. The preferred brand is undoubtedly Honda, but her Ford Mustang from 1968 is an exception. Her favorite beanie is Anna, one of our beanies made of organic cotton.