Our production
1. Knitting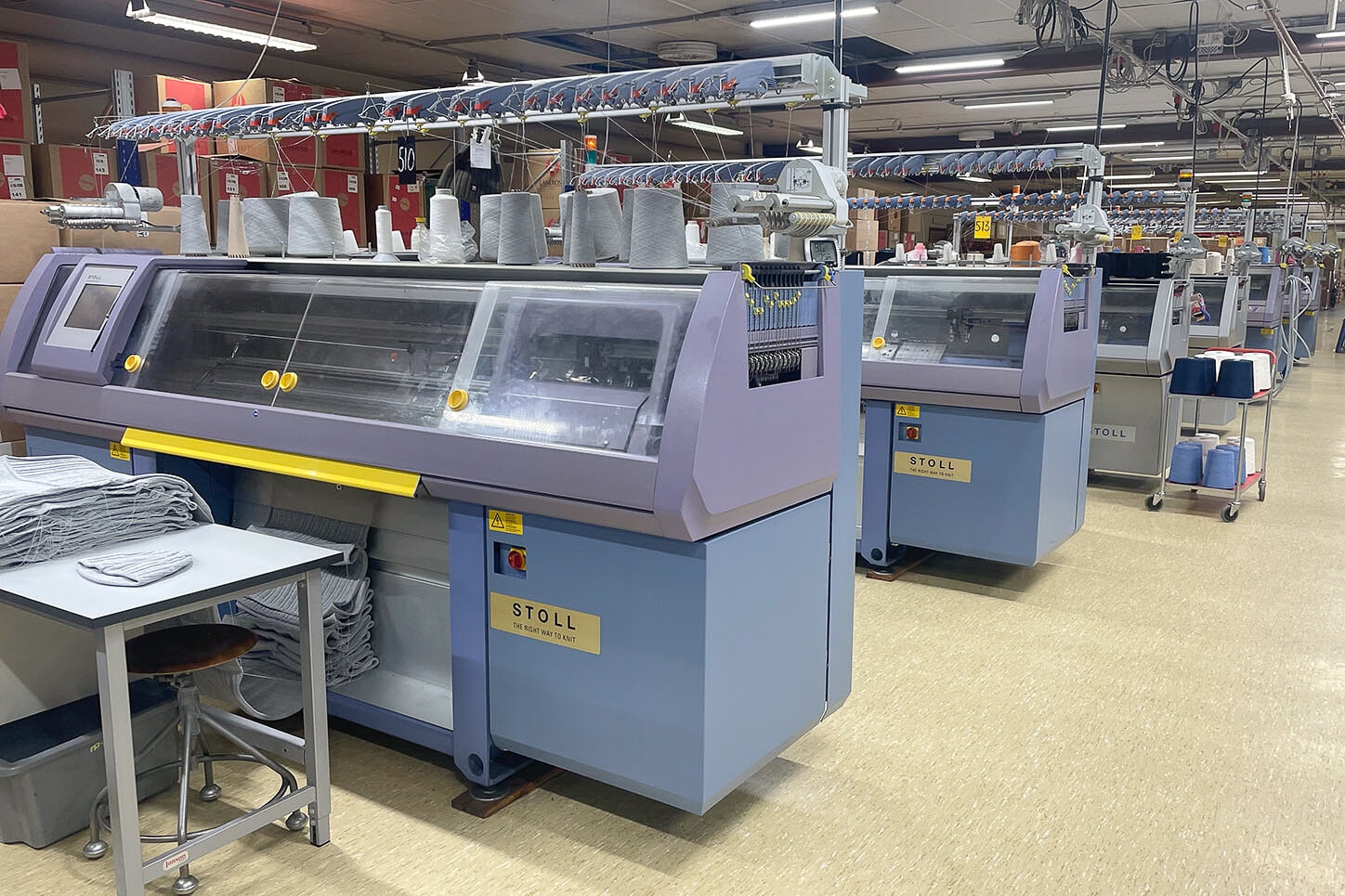 Sätila has since the beginning 1896 produced locally in Sätila and the production is still at the same location, in the same buildings where it began over 126 years ago. Today, more than 95% of the total production is knitted in the factory. Lisbeth, Mari, Maria, Dennis and Janne works in our knitting room. All of them with a lot of knowledge in handling the knitting machines and with several years of experience in knitting premium products. 
A big focus for us is developing our own factory to be able to manufacture even more here in Sätila, this contributes to a reduced climate footprint. Among other things, we have invested in a new knitting machine to the factory that arrived in March 2022. 
2. Washing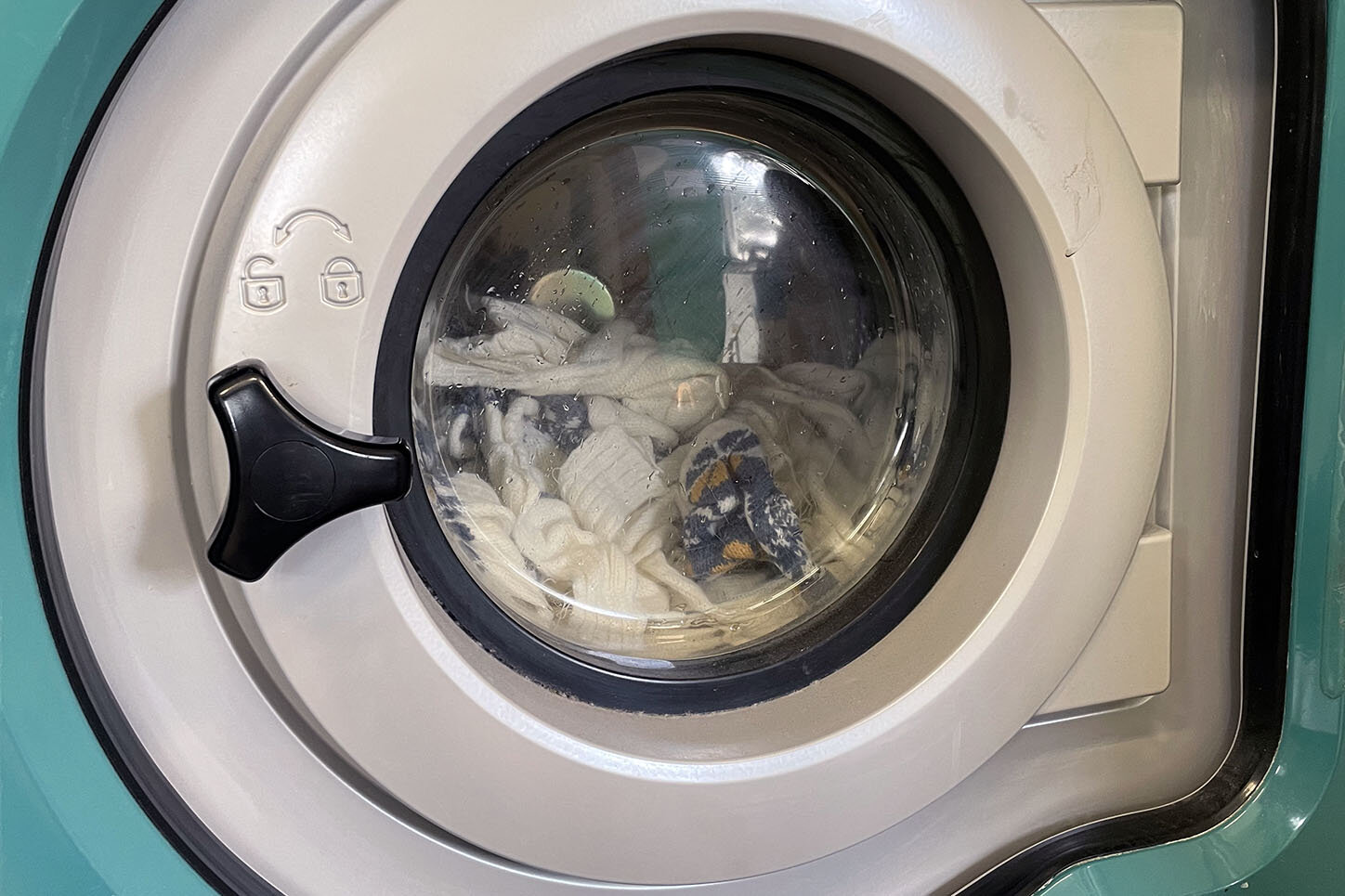 In 2022, we have also invested in a small laundry to be able to wash faster and more environmentally friendly in our Sätila factory. Since we wash most of our products before sewing, we require a laundry as we produce more here in Sätila. 
All our products that are made of lamb's wool, RWS merino wool, Norwegian wool, cotton, mohair and some material mixes are washed before sewing.
3. Sewing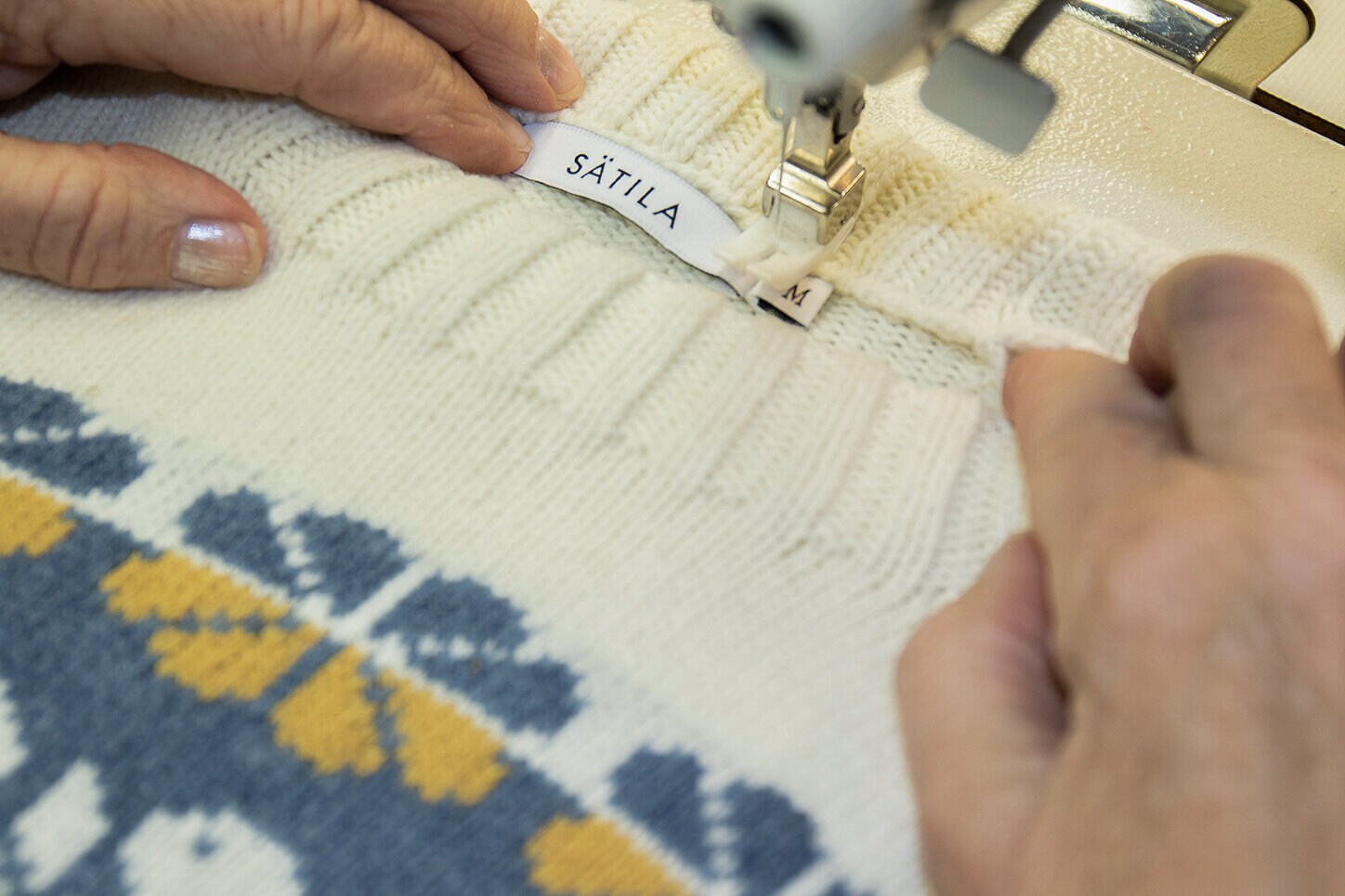 Our sewing room is under development and in early autumn 2022 we have both hired more seamstresses and invested in more sewing machines. Our goal is to manufacture more entirely at our factory in Sätila and of course sewing is a big part of that.
Ann-Christin, Jem, Mari, Natalia and Maria work in our sewing room. All of them with an incredible eye for details, which gives our products a fantastic end result. 
Currently, many of our products are sewn by our partners for many years in Poland or Lithuania. On each individual product page on our website, you can read where the product is knitted and sewn under "specifications". 
4. Quality control & packing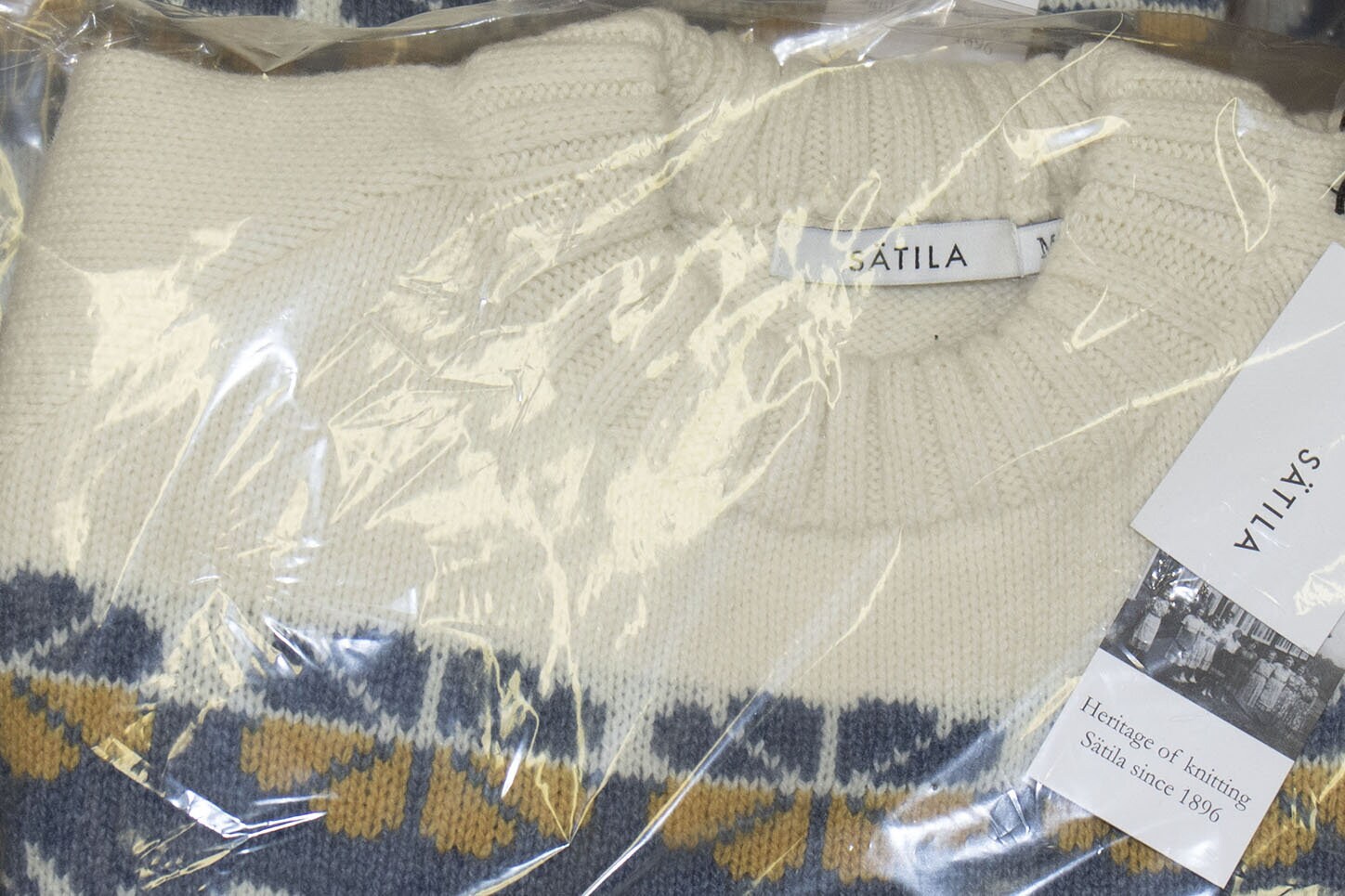 All our accessories such as washing instructions and hang tags on the garments are made from recycled material. We pack our products in a biodegradable bag to protect the product during delivery.
To avoid sending products with any production errors, we inspect the product when packing. For e-commerce customers, we pack the products in a packing bag, made of recycled plastic, which is 100% climate neutral and eco-labelled with ÅterBära (read more on Avisera's website here).