Inspiration
Garments for different occasions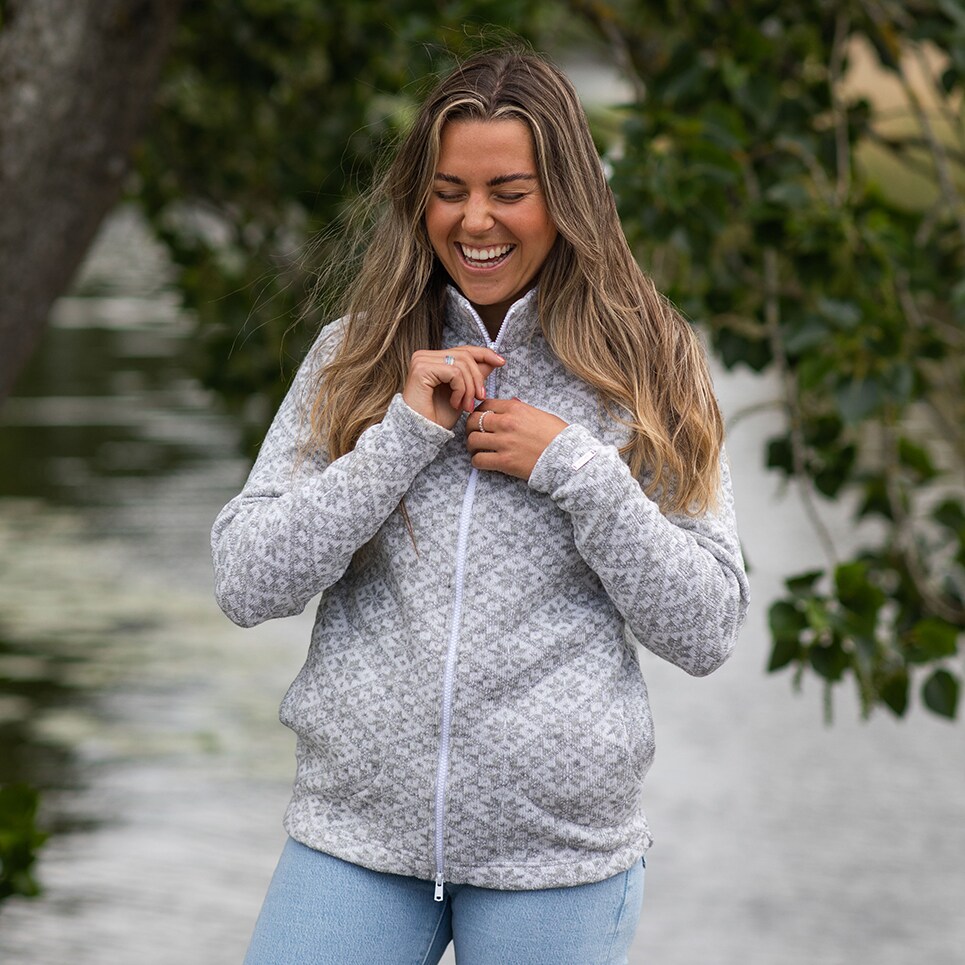 For us it's very important to design and produce that have several areas of use and that vill last over time, both in terms of design and also quality. . Most of our knitted garments work just as well for a day out in nature as for a day at the office or in town. Our wool garments can also be used for large parts of the year because wool is such a fantastic material that adapts to the temperature.
Care instructions for wool garments
Do you think it seems complicated to wash and care for wool garments? Then we can reassure you by saying that it's not at all as complicated as it often sounds. To make it easier for you, we have created a guide where we go through the steps how you should take care of your wool garments from Sätila, you can find the guide here
Hiking and outdoor life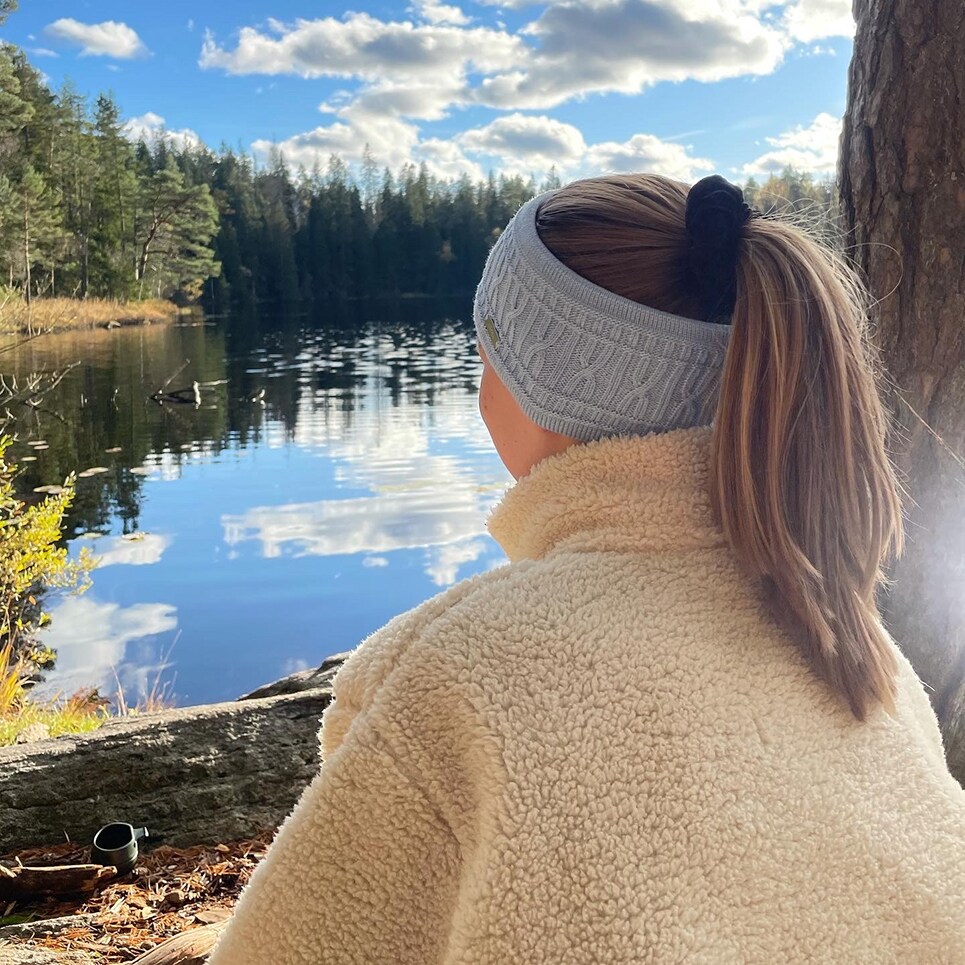 Polycolon lining
To increase functionality, we knit a polycolon lining into some of our beanies and headbands. The polycolon lining helps to transport moisture, which is perfect when you are out on walks, runs or other outdoor activities where you get the heat up in your body. The lining makes the beanie softer and more comfortable against sensitive skin.
Windproof membrane from eVent
We don't want bad weather to prevent us from being out in the nature, so we make beanies that are adapted for cold and windy conditions with the help of a windproof membrane from eVent. Our windproof beanies are very much appreciated by hunters and hikers.
You can find our functional beanies here
Outdoor activities with kids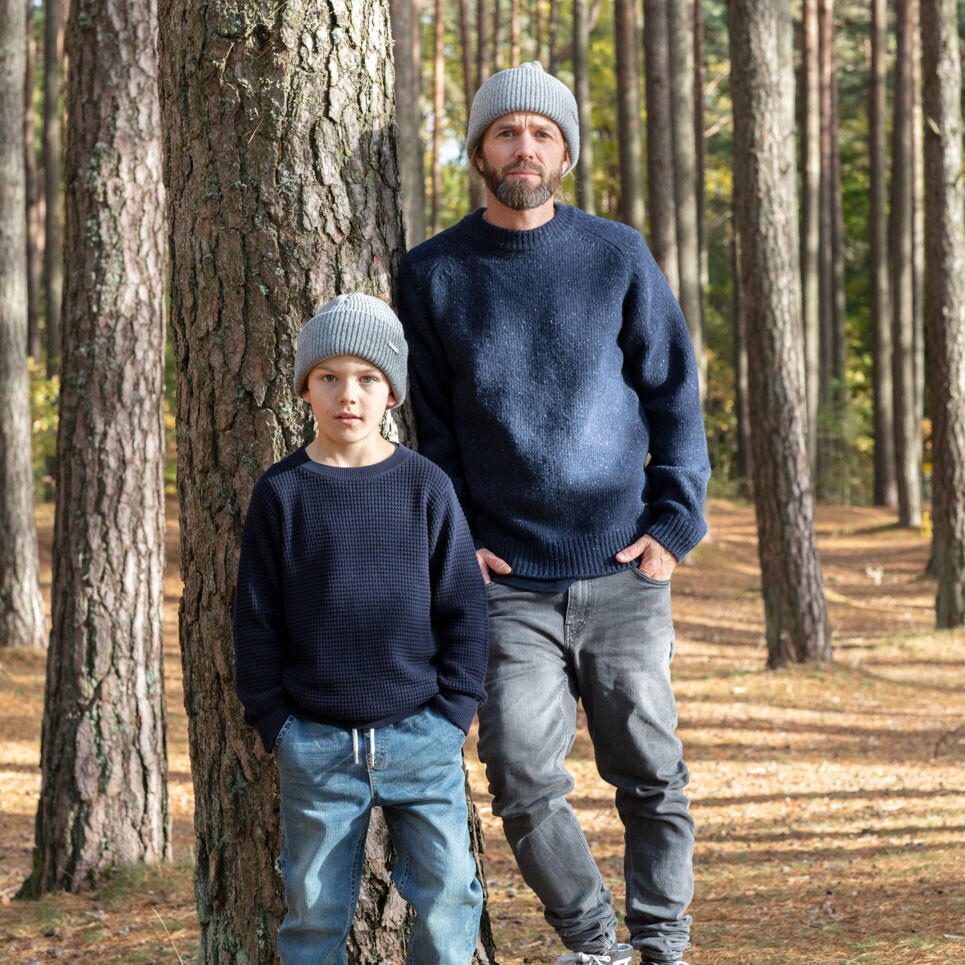 Beanies for kids
We want as many people as possible to be able to stay warm in beanies from Sätila, and therefore we have launched some of your and our favorite beanies in junior sizes. The beanies measure approx. 53-55 cm and fit juniors aged 4-12 years approximately.
Why not match with each other while you are out in nature and come up with fun things together?
You can find our junior beanies here
For a cup of coffee in the city
We love the outdoor life but we also love going to the city, have a cup of coffee and enjoying a little urban pulse sometimes. In the spring of 2022, we launched our first spring/summer collection that included clothing items, it's a collection that contains clothes made of organic cotton and a cardigan in a fine mohair mix that are the perfect items to wear for a coffee in the city.
Beautiful knitted garments that are very comfortable - a perfect combination for a day in the city, right?
Click here to get to Idala cardigan