Our products and materials
Our products and materials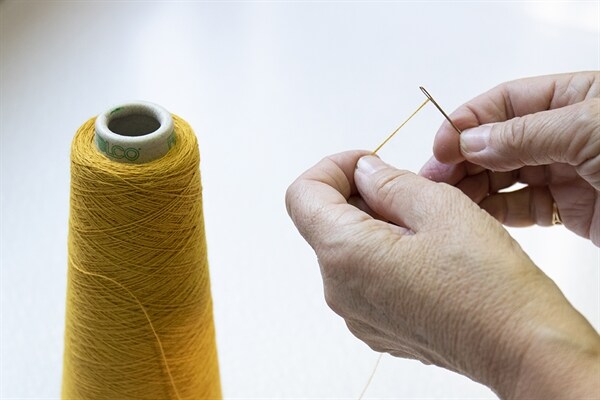 Our products
100% of all knitted products are knitted in Sweden! And all of the yarns that we use come from Europe with short transport. Our beanies therefore have a very small environmental footprint and keep both your head and conscious warm.
In this year's collection, 80% of all our products are sustainable in one way or another. 29% are made from recycled yarns, 10% are made from organic yarns and 35% are knitted with a special technique, "fully fashion", to avoid yarnwaste.
Only the heavy-gauge beanies and larger items are packed in plastic bags, to avoid damage to them in handling. We care for the environment and therefore avoid plastic bags for the rest of the range.
Our material
Below you find information regarding the material we use in our products.
Merino wool/wool
The merino wool is very soft and therefore ideal for producing very thin, flexible garments. We are only using mulesing free merino wool. A garment of merino wool does not need to be washed to remove odors like most other garments, simply ventilate the beanie to keep it fresh. Though, you might have to wash it after a long time of usage since the material makes the beanie lose its form after a while. Wash it according to the washing instructions and the beanie will regain its original form.
Organic cotton
We only use organic cotton in our hats due to its superior quality and durability. Cotton is grown in different ways, but organic cotton is produced without the use of pesticides and other chemical substances. This results in longer fibers and better durability. All our cotton garments are pre-washed and pressed so they feel softer and more comfortable.
Recycled material
For this years collection we have many products made of recycled material for example recycled polyester, cotton, wool or Kashmir. Recycled cotton is a great way to help reduce the environmental footprint of a fabric. We are also very pleased to be able to offer a models produced from old jeans that have been recycled and spun into yarn that is then knitted into new products, or in our case – beanies.
Gore-Windstopper
We use GORE-Windstopper as a Wearing a polycolon fiber produced beanie is very comfortable. We mainly integrate polycolon into the knit of our functional beanies and higher-intensity activity beanies.
Polycolon
Polycolon is a polypropylene which absorbs moisture and sweat, transport and removes it from the head and keeps you dry and warm at the same time it is soft for the skin.
Fleece
Fleece is a polyester material, fluffy and soft, making the inside of the beanie more comfortable.